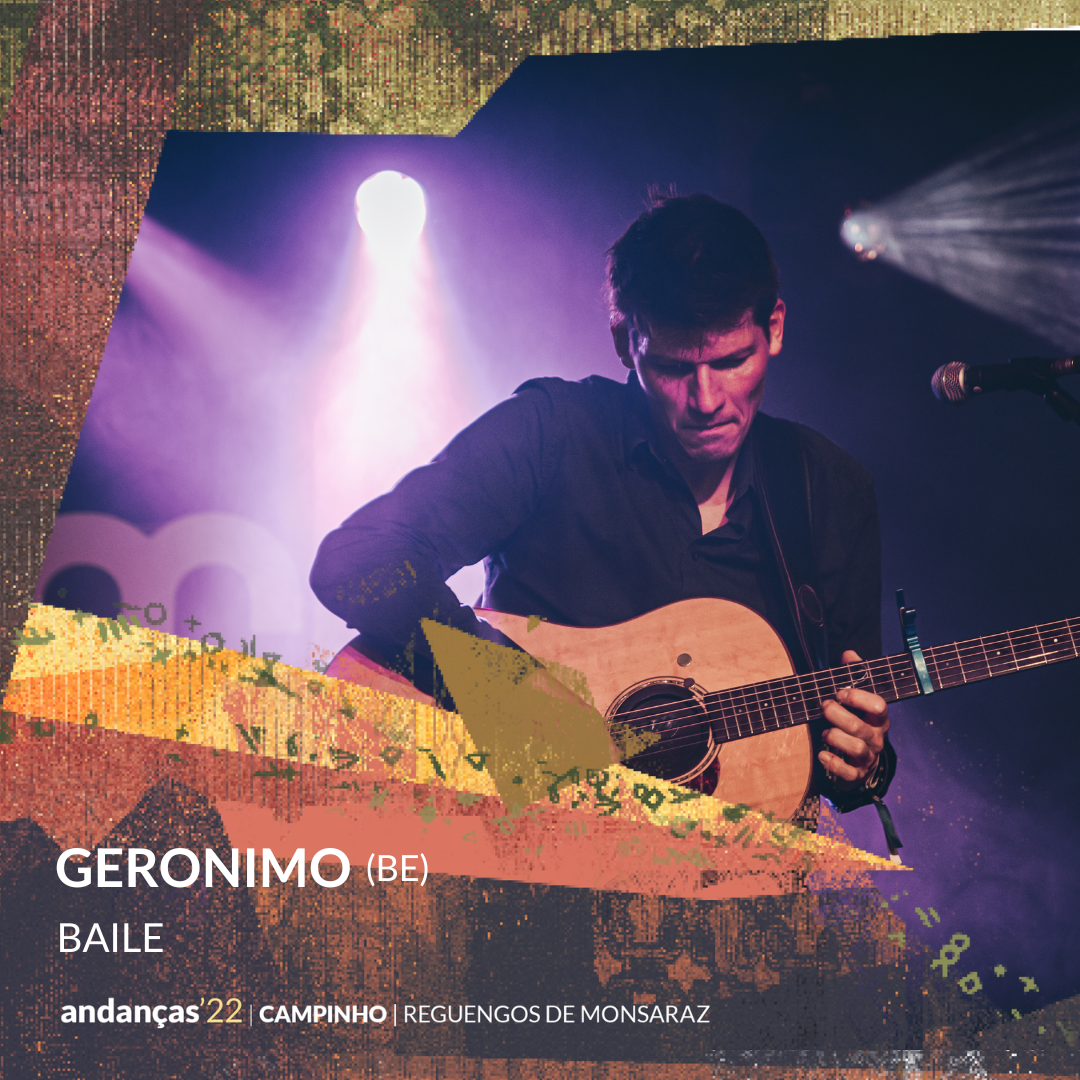 Geronimo
Sex 19Horário:
01:30 - 03:00 |
Local:
Palco Quintal
Baile - Baile com GERONIMO (BE)
Sinopse:
"This album 'Run high' puts positive energy first. Positive energy in music, as well as in life.
I'm a person who enjoys finding passion and dedication in the things that I do. One of those things is running, and I'm always looking forward to the moment that I can put on those running shoes again.
These morning runs, and the area around my home where I run were a big inspiration for the album. So I tried to capture some of that positive running motivation in making this album."

Biografia:
Geronimo is the solo project of Jeroen Geerinck (Snaarmaarwaar, Hot Griselda, Spilar).
He is a musician and record producer active in the Belgian folk scene. Jeroen is mostly known for adding a signature style of energetic playing to the sound of the bands that he plays in.
As a record producer and studio engineer he also has a great deal of experience in creating folk albums and always looks to mix in new flavors.
'Geronimo' is a like playground where he can take the experiment of mixing genres further than ever since it is a solo project, and no compromises are needed. Here's his new album 'Run High', packed with pure melodies, fine rhythms; delicate fingerpicking, and folky shredding.