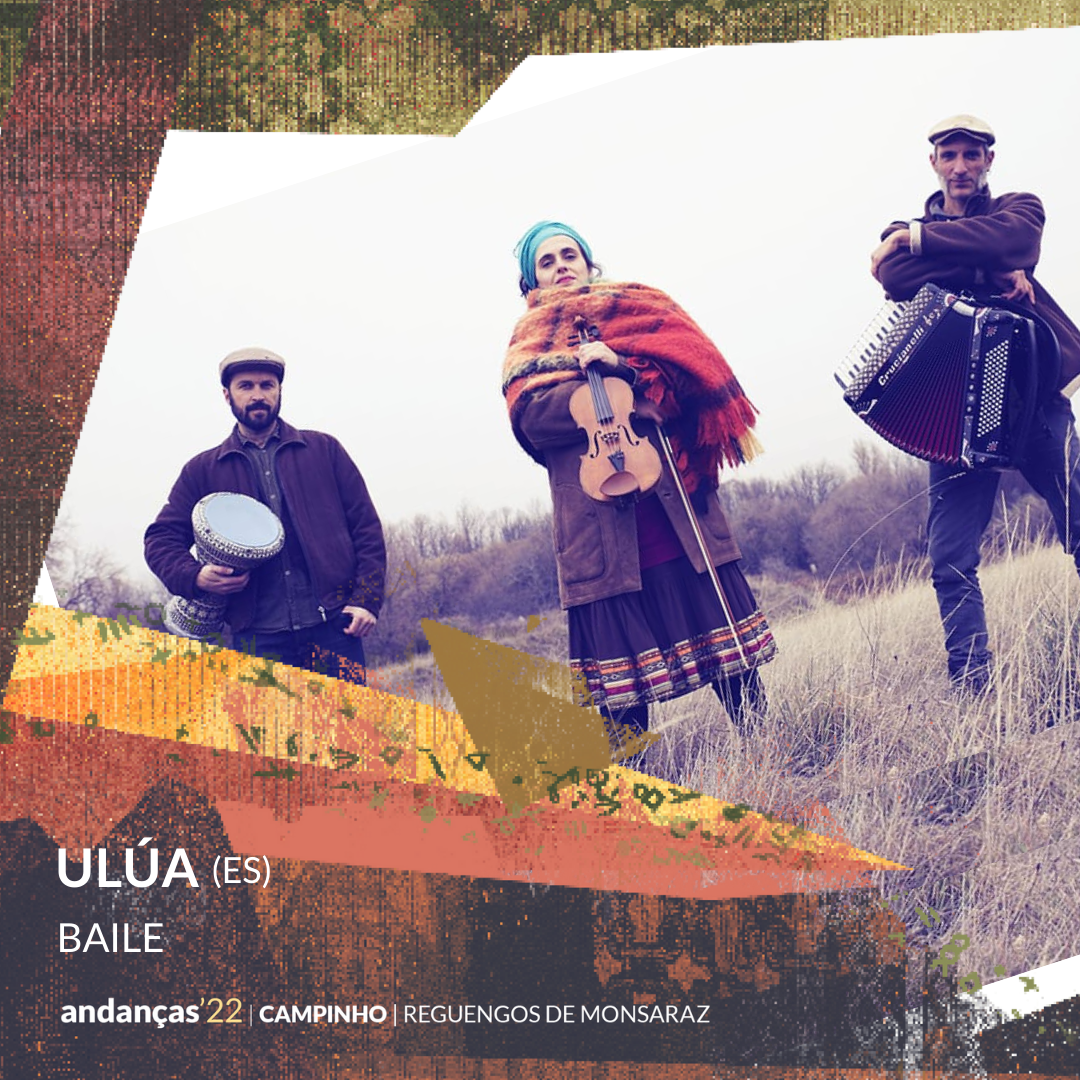 Ulúa
Qui 18Horário:
22:30 - 00:00 |
Local:
Palco Seara
Baile - Baile com ULÚA (ES)
Sab 20Horário:
22:00 - 23:30 |
Local:
Palco Feira
Baile - Baile com ULÚA (ES)
Sinopse:
We are a trio of musicians wo love bal folk and world music, together with 2 dance teachers. In our repertoire we propose some typical bal folk dances, and also some dances from Bulgaria (rachenitsa, kopenitsa, paidusko horo). We love performing for people wo are dancing or learning some dances. We try to do a dynamic workshop & concert, full of dancing games and dances, fusioned with our music.
Biografia:
We begann being a duo, accordeon & violin. With the time, we missed some percussion and a percussionist and guitar/ukelele player joined us. We work together with two dance teachers, and offer some music & dance workshops, usually near Madrid.